Lama Operasi Dan Kejadian Shivering Pada Pasien Pasca Spinal Anestesi
Dewi Mashitoh

Poltekkes Yogyakarta

Ni Ketut Mendri

Poltekkes Yogyakarta

Abdul Majid

Poltekkes Yogyakarta
Abstract
Spinal anestesi menghasilkan blok simpatis dan blok sensoris terhadap reseptor suhu periferse hingga menghambat respon kompensasi terhadap suhu. Oleh karena itu, dampak yang timbul pasca tindakan spinal anestesi yang sering terjadi adalah shivering (menggigil). Penelitian ini merupakan penelitian kuantitatif, jenis penelitian observasional analitik dengan desain cross sectional. Sampel penelitian ini berjumlah 40 responden pasca spinal anestesi. Pengambilan sampel dengan accidental sampling, uji yang digunakan adalah uji Chi Square. Responden yang menjalani operasi <60 menit mengalami shivering sebanyak 9 (22,5%), sedangkan responden yang menjalani operasi >60 menit mengalami shivering sebanyak 12 orang (30%). Hasil uji statistik menggunakan Chi square didapatkan hubungan yang bermakna dengan p-value sebesar 0,007. Terdapat hubungan antara lama operasi dengan kejadian shivering pada pasien pasca spinal anestesi di RSUD Kota Yogyakarta.
References
Marwoto & Primatika. (2013). Anestesi Lokal/ Regional. Anestesiologi 2 Bagian Anestesiologi dan terapi intensif FK UNDIP/ RSUP Dr. Kariadi. PERDATIN Semarang Jawa Tengah.
English, W. (2005). Post Operative Shivering, Causes, Prevention and Treatment. World Federation Societies Anestesiologist (Article 3) issue 15. NDA Web Team.
Koeshardiandi M., Rehatta N. (2011). Effectiveness dose ketamine 0,25 mg/kg i. v.for shivering as therapy during spinal anesthesia on surgery of caesarean section. Journal of Emergency; 1(1): 45-53.
Sarrim B. & Budiono U. (2011). Ketamin dan Meperidin untuk Pencegahan Menggigil Pasca Anestesi Umum. Jurnal Anestesiologi Indonesia; 3
Latief, Suryadi & Dahlan. (2009). Petunjuk Praktis Anestesiologi Edisi kedua Bagian Anestesiologi dan Terapan intensif. Jakarta: FKUI.
Morgan E, Maged SM, Michael JM. (2013). Clinical Anestesiologi. Tangerang Selatan: Bina Rupa Aksara.
Gwinnut, CL. (2009). Catatan Kuliah Anestesi Klinik Ed. 3; Alih Bahasa: Susanto, Diana. Jakarta: EGC.
Depkes RI. (2009). Standar Pelayanan Anestesiologi dan Reanimasi Rumah Sakit. Jakarta: Depkes RI.
Frank, S.M. (2008). Predictor of hypothermia during Spinal Anesthesia. Anesthesiology, 92(5):1330-1334.
Putzu, M., Casati, A., Betty, M. (2007). Clinical Complication, Monitoring and Management of Perioperative Mild Hypothermia: Anesthesiological features.Acta Biomed., 78: 163-169.
Nugroho, AM., Harijanto, E dan Fahdika, A. (2016). Keefektifan Pencegahan Post Anesthesia Shivering (PAS) pada Ras Melayu: Perbandingan Antara Pemberian Ondansetron 4 mg Intravena dengan Meperidine 0,35 mg/kgBB Intravena. Anesthesia & Critical Care Vol. 34 No. 1.
Abdelrahman, RS. (2012). Prevention of shivering during regional anesthesia: Comparison of Midazolam, Midazolam plus ketamine, Tramadol, and Tramadol plus Ketamine. Departments of Anesthesia, Faculty of Medicine, Tanta University, Egypt. Life Science Journal; 9(2).
Buggy BJ & Crossley AWA. (2008). Thermoregulation, mid Perioperative Hypothermia and Post-Anesthetic Shivering. British Journal Anesthesia; 84: 615-28.
Vanessa, BP., et al. (2009). Factors Associated to the Development of Hypothermia in the Intraoperative Period. Rev Latino-am Enfermagem; 17(2):228-33.
Madjid, AKI., Olfa, Y., dan Mujiyono (2014). Faktor yang Mempengaruhi Kejadian Shivering Pasca Anestesi Spinal di Ruang Pemulihan IBS RSUD I La Galigo Kab. Luwu Timur Sulawesi Selatan (Skripsi). Yogyakarta: Jurusan Keperawatan Poltekkes Kemenkes Yogyakarta.
Riyanto, A. (2010). Pengolahan dan Analisis Data Kesehatan. Yogyakarta: Nuha Medika.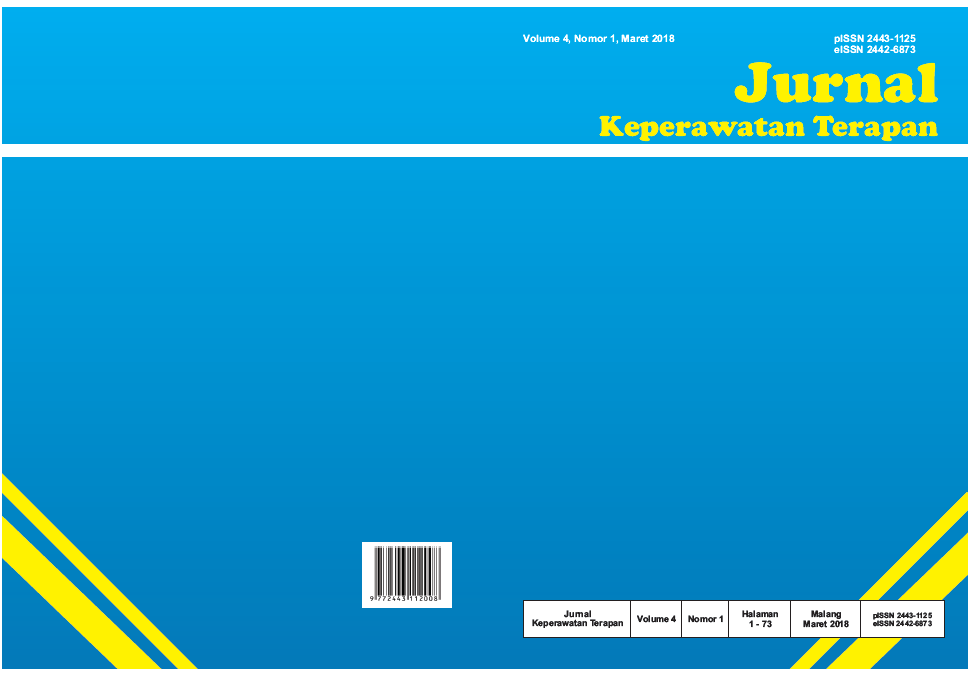 Array ( )