Model Pemberdayaan Masyarakat Dalam Pembebasan Pasung Menurut Perspektif Budaya Jawa
imam sunarno

poltekkes kemenkes malang
Abstract
Tujuan penelitian ini adalah mengembangkan model pemberdayaan masyarakat dalam pembebasan pasung menurut perspektif budaya Jawa. Penelitian ini menggunakan dua tahap. Hasil penelitian pemberdayaan masyarakat yang paling potensial untuk pengembangan, pengetahuan dalam pembebasan pasung adalah kader kesehatan dan bagi orang-orang yang berperilaku untuk pembebasan pasung adalah pekerja kesehatan (94%), sementara masyarakat yang paling potensial untuk mengatur dan memobilisasi lingkungan untuk melepaskan pasung adalah kelompok kesehatan kader (100%).
References
Bartle, P. (2003). Key Words C of Community Development, Empowerment, Participation: http://www.scn.org/ip/cds/cmp/key-c.htm).
BPS Jatim. (2013). Jawa Timur dalam Angka. www.jatimprov.go.id.
Carter V. Good. (1973). Dictionary of Education.New York: Mc.Graw Hill.
Depkes. (2008). Riset Kesehatan Dasar tahun 2007. Jakarta: Depkes RI
Dewey, J. (2007). Experience and education. Simon and Schuster.
Dirjen Binkesmas Depkes RI. (2003). Buku Pedoman umum: TPKJM tim Pembina, pengarah dan pelaksana kesehatan jiwa masyarakat.Jakarta: DepkesRI
Donell, M.G & Shorrt, R.A. (2003). Burden in schizophrenia caregiver: impact of Family Psychoeducation and Awareness of Patient Suicidality. Family Process, Vol. 42, no 1, pg 91-103
Ekman, Paul. (2007). Membaca Emosi Orang. Yogyakarta: Think
Friedman. (1998). Keperawatan Keluarga Teori dan Praktek. Edisi 3. EGC. Jakarta
Frisch, N. C. & Frisch, L.E. (2006). Psychiatric Mental health Nursing. (3th ed.). Clifton ParkNY: Thomson
Goffman, Erving. (1959). The Presentation of Self in Everyday Life. Great Britain: Penguin
Book, Cox & Wyman Ltd. Hills, M. D. (2002). Kluckhohn and Strodtbeck's values orientation theory. Online readings in psychology and culture, 4(4), 3.
Kementerian Kesehatan RI. (2013). Riset Kesehatan Dasar Tahun 2013. Jakarta
Koentjaranigrat. 1994. Kebudayaan Mentalitas dan Pembangunan. Jakarta : Gramedia Pustaka Utama
Leininger, M. M., & McFarland, M. R. (2002). Transcultural nursing concepts, theories, research and practice.
Magliano, L. (2008). Families of People with severe mental disorders: difficulties and resources. http//www.euro.who.int/document/ MNH/family-burden.
Maramis, WF.(2004). Ilmu Kedokteran Jiwa. Surabaya: Airlangga University Press
Maslim, R. (2001). Buku saku: Diagnosis gangguan jiwa. Jakarta: PT Nuh Jaya
Mohr, W. K. (2006). Psychiatric mental health nursing. (6 th ed.). Philadelphia: LipincottWilliams Wilkins.
Moloeng, L.J. (2004). Metodologi penelitian kualitatif. Bandung: PT. Remaja Putra Karya.
Murthy, S.. (2003).Family interventions and empowerment as an approach to enhance mental health resources in developing countries.www.pubmedcentral.nih.gov.
Niels Mulder. (1980). Kebatinan dan Hidup Sehari-hari Orang Jawa; Kelangsungan dan Perubahan Kulturil. Jakarta:Gramedia.
Notoatmojo,S.(2003).Pendidikan dan perilaku kesehatan.Jakarta: Rineka Cipta
Nursalam (2013), Metodologi Penelitian Ilmu Keperawatan Pendekatan Praktis. Jakarta: Salemba Medika
Polanyi, K. (1957). The great transformation: (The political and economic origin of our time). Beacon Press.
Polit, D. F., & Beck, C.T. (2004). Nursing Research: Principles and Methods. 7th edition.
Philadelphia: Lippincott Williams &Wilkins Speziale, H.J.S, & Carpenter, D.R. (2003). Qualitative Research In Nursing (3th ed.). Philadelphia: Lippincott Williams & Wilkins.
Stuart, G.W., & Laraia M.T. (2005). Principles and practice of psychiatric nursing, (8th ed), St. Louis: Mosby.
Suwarno Imam S. (2005). Konsep Tuhan, Manusia, Mistik Dalam Berbagai Kebatinan Jawa. Jakarta: Rajawali Pers
Varcarolis E. M, Carson, V.B., & Shoemaker, N.C. (2006). Foundations of psychiatric mental health nursing 5th ed. St. Louis Missouri: Saunders Elsevier
Wartaya W.Y. (1987). Ilmu dan Teknologi sebagai Kerangka Budaya Modern. Majalah Basis
WHO. (2001). The World Health Report: 2001: mental health: new Understanding, new hope. www.who.int/whr/2001/en/
World Federation For Mental health (2008). Learning about Schizophrenia: An international Mental Health Awareness Packet. Http:///www.wfmh.org.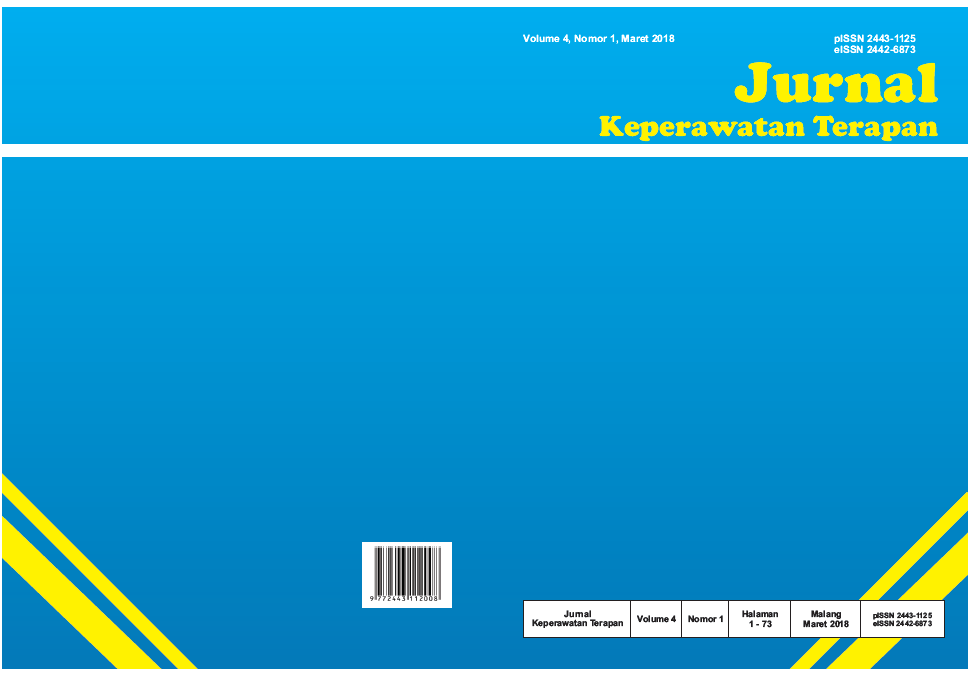 Array ( )