Relationship Of Mother's Knowledge And Husband's Support With Motivation Of Motivation In Giving Exclusive Breastfeeding To Baby at Benteng Puskesmas Ambon City
HUBUNGAN PENGETAHUAN IBU DAN DUKUNGAN SUAMI DENGAN MOTIVASI IBU DALAM MEMBERIKAN ASI EKSLUSIF PADA BAYI DI PUSKESMAS BENTENG KOTA AMBON
Melawati Wakano

STIKES Pasapua Ambon

Petriana E. Mahmud

STIKES Pasapua Ambon

Ivonny Torimtubun

STIKES Pasapua Ambon
Abstract
The high rate of infant mortality in Indonesia is partly due to the low level of exclusive breastfeeding during the first 6 months of a baby's life. The purpose of this study was to analyze the relationship between knowledge and support from husbands and mother's motivation in breastfeeding babies. This type of research is analytic survey with a cross sectional study. because in this study the independent and dependent variables will be observed at the same time, so there is no follow-up in this research. Sampling technique Total sampling with 71 respondents. The research data were obtained by giving a questionnaire to see the knowledge of mothers and husband's support with the mother's motivation in giving exclusive breastfeeding. Data analysis used Chi-Squar statistical test.  The results showed that there was a relationship between mother's knowledge and mother's motivation in giving exclusive breastfeeding with a value of P= 0,000, while husband's support and motivation for exclusive breastfeeding were found to have a relationship with a value of P= 0,000, therefore the motivation of mothers in exclusive breastfeeding is highly supported. by mother's knowledge and support from her husband.
References
Aguw, M., Malonda, N. S. H., Mayulu, N., Kesehatan, F., Universitas, M., & Ratulangi, S. (2019). HUBUNGAN ANTARA STATUS IMUNISASI DAN PEMBERIAN ASI EKSKLUSIF DENGAN STATUS GIZI BALITA USIA 24-59 BULAN DI DESA TATELI WERU KECAMATAN MANDOLANG KABUPATEN MINAHASA PENDAHULUAN Status gizi merupakan keadaan tubuh sebagai akibat konsumsi makanan dan pengguna. 8(7), 258–265.
Bakri, I., Sari, M. M., & Pertiwi, F. D. (2019). Hubungan Dukungan Suami Dengan Pemberian Asi Eksklusif Di Wilayah Kerja Puskesmas Sempur Kota Bogor Tahun 2018. Promotor, 2(1), 27. https://doi.org/10.32832/pro.v2i1.1786
Harseni, R. (2019). Hubungan Faktor Motivasi Ibu terhadap Pemberian ASI Eksklusif di Puskesmas Lapai Kota Padang. Jurnal Bidan Komunitas, 2(2), 89. https://doi.org/10.33085/jbk.v2i2.4329
Kartikasari, R. I., & Afifah, D. N. (2009). Kabupaten Lamongan. 1(2), 57–64.
Kemenkes RI. (2019). Profil Kesehatan Indonesia 2018 [Indonesia Health Profile 2018]. http://www.depkes.go.id/resources/download/pusdatin/profil-kesehatan-indonesia/Data-dan-Informasi_Profil-Kesehatan-Indonesia-2018.pdf
Listyaningrum, T. U., & Vidayanti, V. (2016). Tingkat Pengetahuan dan Motivasi Ibu Berhubungan dengan Pemberian ASI Eksklusif pada Ibu Bekerja. Jurnal Ners Dan Kebidanan Indonesia, 4(2), 55. https://doi.org/10.21927/jnki.2016.4(2).55-62
Novi Indrayani. (2017). Hubungan Dukungan Suami Dengan Motivasi Ibu Nifas Dalam Memberikan ASI Eksklusif di Puskesmas Tegalrejo Yogyakarta. Jurnal Formil (Forum Ilmiah) KesMas Respat, 2(April), 41–48.
RI, P. P. N. 3. T. 2012. (2012). Peraturan Pemerintah Nomor 33 Tahun 2012 Tentang Pemberian ASI Eksklusif. In ????????? ??????? (Vol. 10, Issue 9, p. 32). https://dspace.ups.edu.ec/bitstream/123456789/5224/1/UPS-QT03885.pdf
Roesli, U. (2000). Mengenal Asi Ekslusif (1st ed.). Trubus Agriwidya.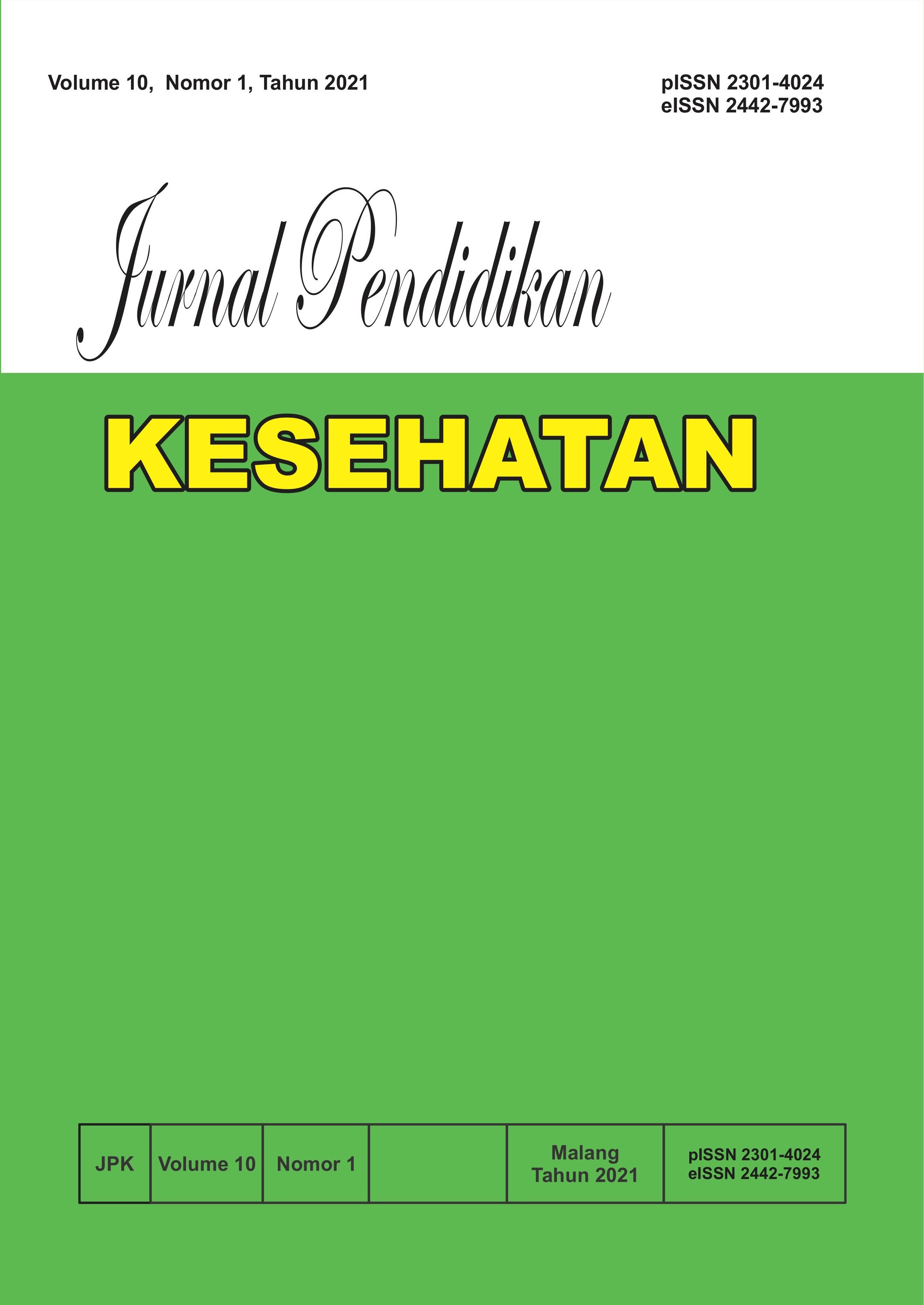 Section
Original Research
This work is licensed under a Creative Commons Attribution-ShareAlike 4.0 International License.

Array ( )