Menu Modification To Food Acceptability In Food Management Of Orphanage Darussalam Singosari
Febriana Eka Putriningtyas

Poltekkes Malang

Bachyar Bakrie

Poltekkes Malang

Dwie Soelistyorini

Poltekkes Malang
Abstract
There is a menu at Darussalam Singosari Orphanage where there is a menu that often recurs 2-3 times a week, causing leftovers for fried tofu 24%, clear vegetable spinach 20% and vegetable lodeh 18%. So that the situation causes waste on the costs incurred for shopping for groceries, a modification is needed for these menus. The purpose of this study was to find out the menu modification of the food acceptability in the administration of food at the Darussalam Singosari Orphanage.
The type of this study was pre-experimental study with a one-shot case study design. This research was conducted at Darussalam Singosari Orphanage, preliminary research was conducted on May 2018, phase 1 research in March 2019, phase 2 research and data processing from April to May 2019. The method for collecting menu modification data is to cook for a new menu, namely fried cawang tofu, sauteed oyster mushroom spinach,  and sauteed long bean squash by changing the menu of cooking techniques and seasonings used. The method of collecting data for receiving power is by filling out the questionnaire. Data that has been obtained will be presented in the form of tables and graphs and images and then analyzed descriptively.
The results of this study are food costs for fried cawang tofu Rp. 346 with a serving of 55 grams, sauteed oyster mushroom spinach Rp. 512 with 80 grams, sauteed long bean squash Rp. 634 with a portion of 80 grams. Increasing the value of energy and nutrients, namely protein, fat and carbohydrates occur in the menu of fried cawang tofu and sauteed oyster mushroom spinach, while sauteed long bean squash only increases in fat. The percentage of acceptance is mostly in the sufficient category for 67% fried cawang tofu menu, 85% sauteed oyster mushroom spinach and 85% sauteed long bean squash.
With the existence of such research, it is necessary to develop other menu variations and to carry out tithes and demonstrations related to the food portion so that the orphanage can take the portion according to their needs and age.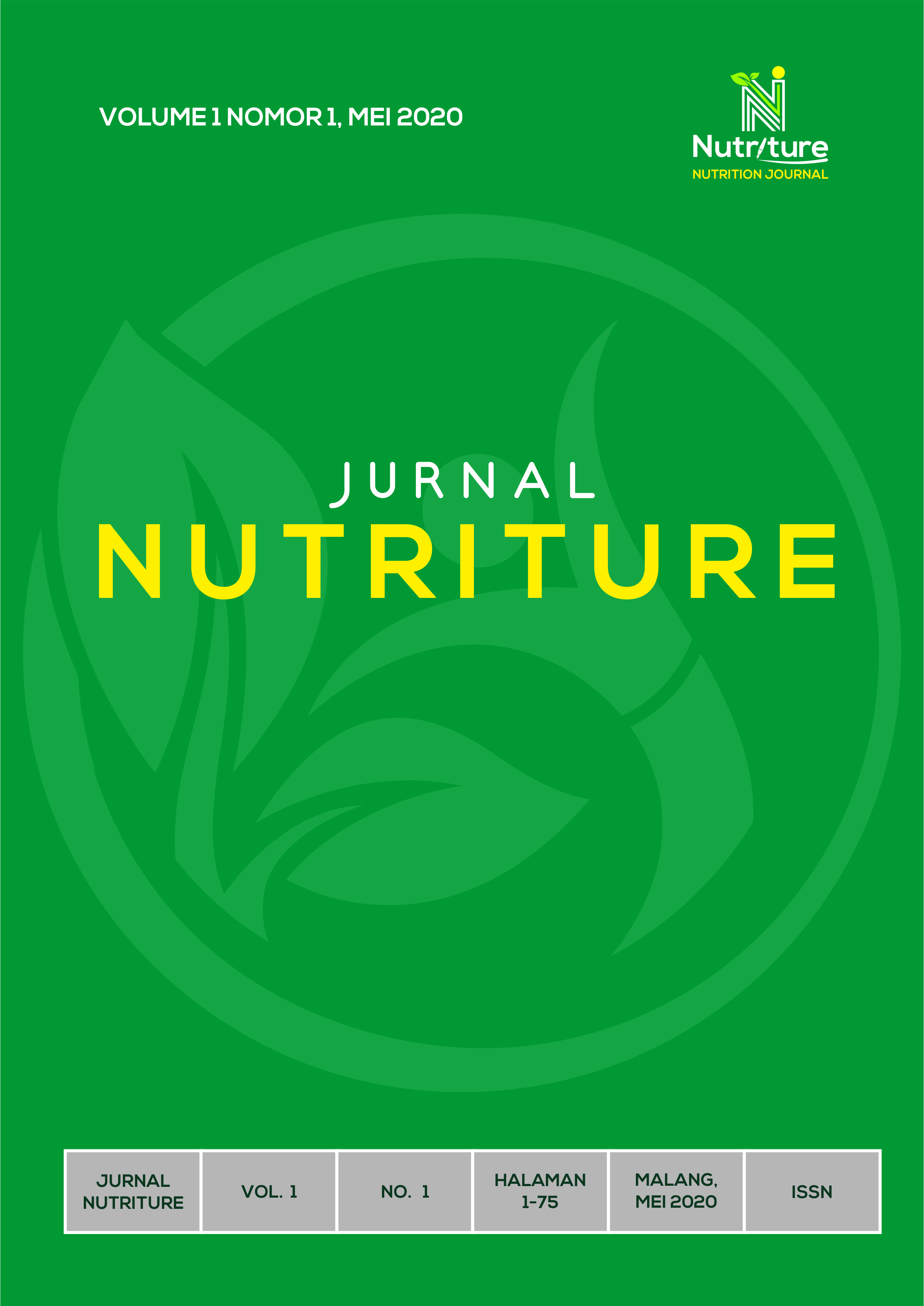 Array ( )